Epoch is expert in assisted living and dementia care.
Epoch Elder Care was founded in 2012, as a home care provider to meet the growing needs for elderly care and services in India. Helmed by Kabir Chadha and Neha Sinha, Epoch Elder Care focussed on companion care, psychological support & home management. Epoch offered services in Delhi-NCR, Mumbai and Pune to over 400 seniors.
Over the course of time, our team realized that providing home care was not enough. Many seniors were in need of constant care and supervision, and several had no local family support. In 2014, we decided to change our model and switch to residential care and thus, Epoch assisted living came to life. Neha Sinha took over as the CEO of Epoch in December 2014. Epoch Elder Care now has more than 10 years of relevant experience in India. In a short span of time, Epoch has grown to be an industry leader in both elder and dementia care and a brand that is trusted by families for the care of their loved ones.
Epoch Elder Care is proud to be part of Age Care Labs, the platform of Lumis Partners, which aims to build a robust continuum of care to enable elders to age with relevance. Lumis Partners is an operating investment firm and partners with founders who are passionate about solving large complex challenges, to co-create businesses with extraordinary impact at scale.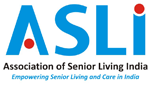 Epoch Elder Care is a board member of Association of Senior Living India (ASLI).  ASLI (Association of Senior Living India) is a body that represents, promotes and protects activities and initiatives which help senior citizens and its service providers.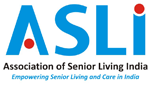 Our mission
To provide holistic, person-centered care that enables elders to have the highest quality of life.
We believe in focussing on the person as much as the medical condition.
Our vision
To be one of the leading global experts in assisted living and dementia care.
High quality
Care provided by staff trained in the best practices of dementia & geriatric care.
Person-centered
Care that caters to each individual's preferences.
Meaningful life
Care that enables individuals to live their lives to its fullest.
Dignity at end-of-life
Care that respects each individual's end-of-life wishes.